Colorbond Roofing The Basin
Colorbond Roofing The Basin
On first inspection of this Basin home, it was apparent right away that the roof sheets were very old, faded and have simply started to lose their charm. On top of these problems the guttering was also in very poor condition, needing replacement urgently.  
The scope of works carried out on this project involved striping and disposing of all the old roof sheets. Finding and replacing battens that needed replacement. Then the installation of an insulation blanket to help with the thermal properties of the Basin home. Then the roof was ready for the installation of the Colorbond custom orb roofing sheets in the Colorbond colour Pale Eucalyptus.
The gutters were replaced in a quad profile, then regraded to achieve the correct fall. This is to prevent water from overflowing into the roof cavity and flooding the home.
The Basin customers were very pleased with the outcome of the Colorbond roofing the Basin project, that the were more than happy to have Rainshield Roofing display the Colorbond Roofing the Basin Project on Rainshield Roofing website.
If you would like to know more about Colorbond Roofing The Basin check out our Colorbond Roofing VIDEO here on our Colorbond Roofing page or call our office today on 1300 218 889 and speak to an experienced supervisor about free inspection and quote.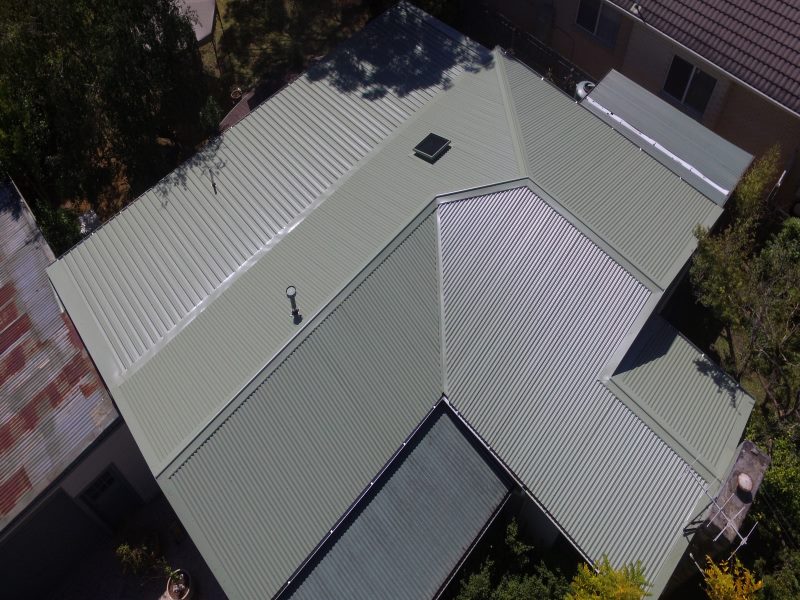 Colorbond Roof Restoration The Basin